Via Historic Vids (@historyinmemes):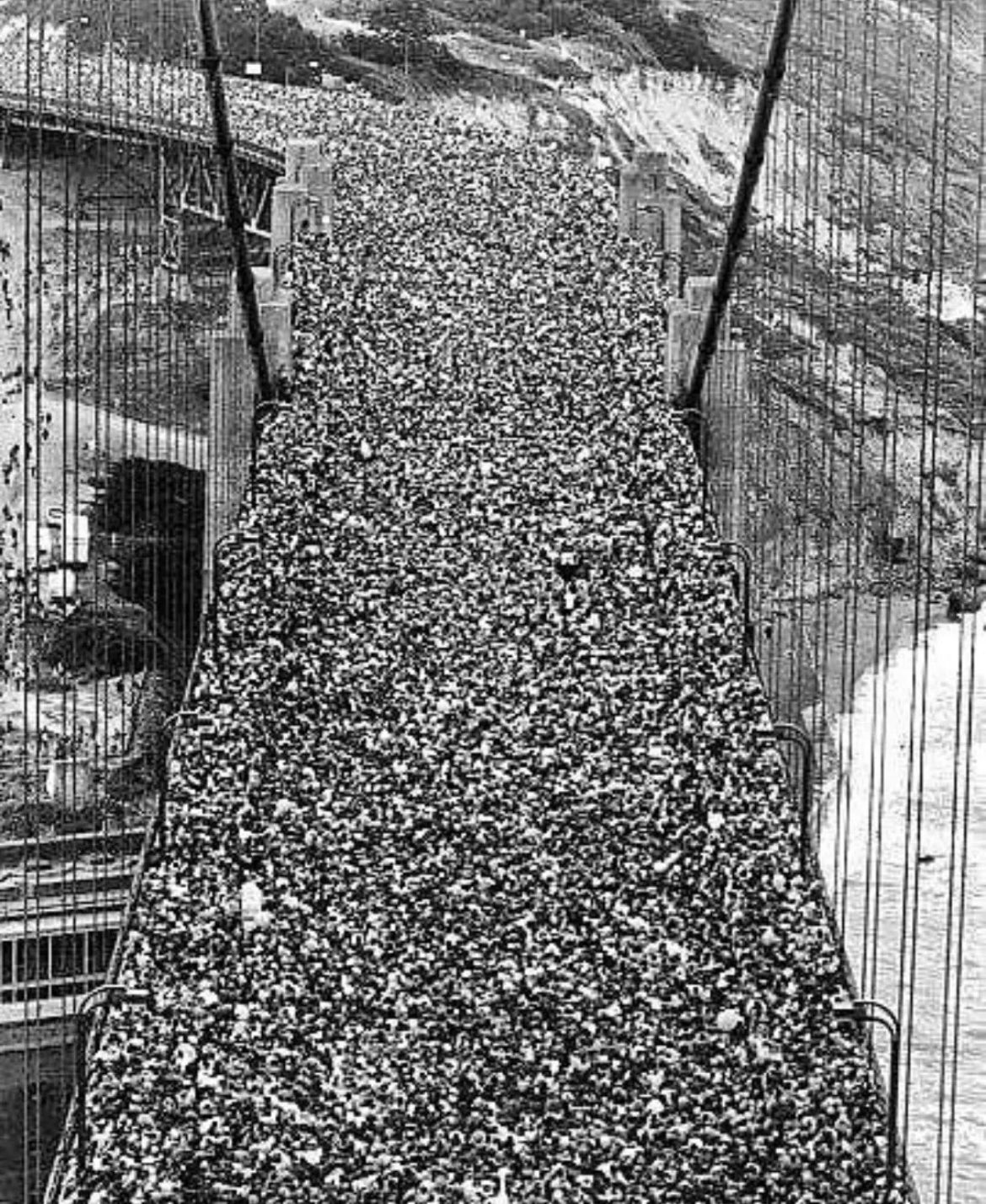 That is the Golden Gate bridge when it opened to the public for the first time on May 27th, 1937.
I can't imagine myself being in that big of a crowd packed together that closely. I have some questions about the load carrying capacity as well.