Over the years, I've had many people tell me that media coverage of their work or field is often that it borders on unethical. Even so, had I not attended this party, I would not be able to imagine just how far off-base a story like this could be.
Please keep this in mind when you read anything claiming some salacious "insider" perspective on Silicon Valley. The degree to which these claims can be spun from whole cloth is extremely concerning.
Mason Hartman @webdevMason
Tweeted on January 12, 2018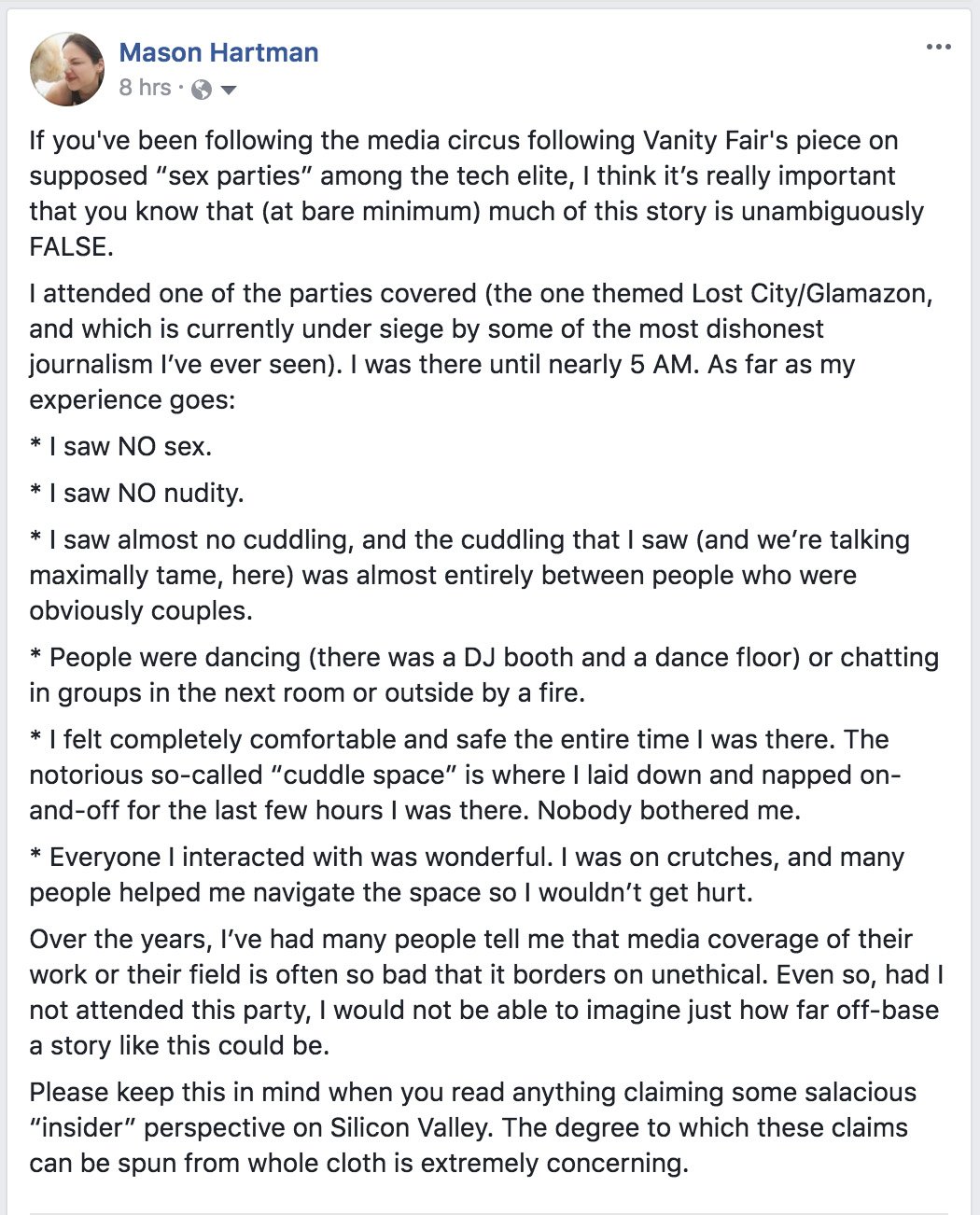 [It's beyond unethical. It is at least libelous. And in some instances it is criminal.
In this case the narrative was (see also here and especially here):
this party scene is just a tiny component of a much broader culture that has largely left women out of the greatest wealth creation in the history of the world.
And since reality didn't align itself with the narrative something had to give. Reality lost.
And so it is with media coverage of gun ownership.—Joe]