David has been posting a lot of really nice Boomershoot 2009 photos recently, Matthew has one here and here, and now Xenia has posted a couple as well.
I really like this one: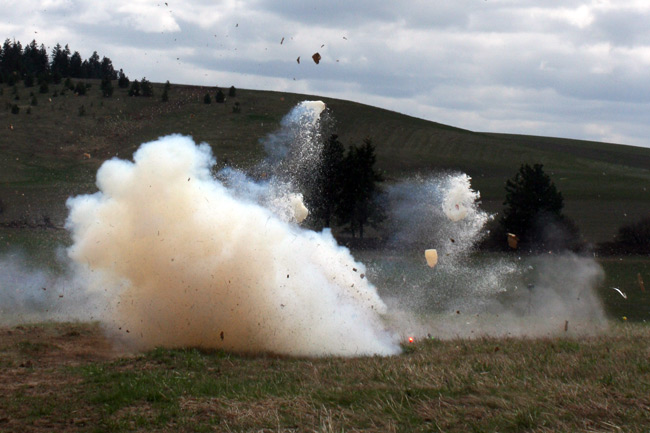 Failed fireball.
From Xenia's Live Journal but taken by her sister Kim.
It gives me some clues as to what went wrong with the fireball target this year. It looks like, as Ry reported privately to me a month ago, that half or more of the explosives failed to detonate. I know we had a problem with the targets made on Saturday. There were way too many targets on the hillside with solid hits in them that failed to detonate. Every single one of them was made on Saturday. I think the explosives were packed too tight. I need to maintain better quality control.