Twitter banned @realDonaldTrump. Trump switched to @POTUS and made three tweets before they were removed by Twitter: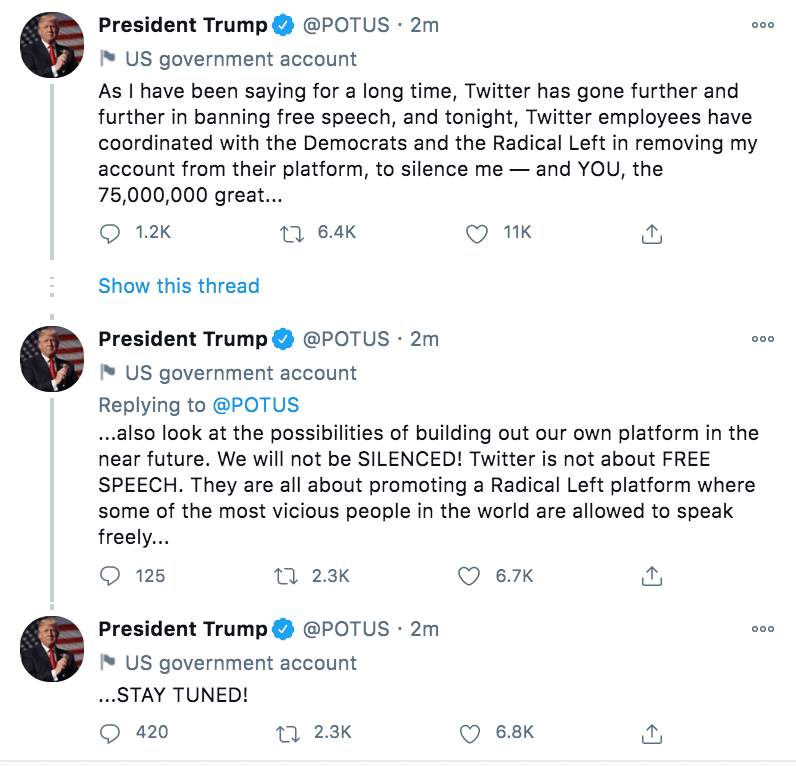 Trump has an account on Parler. Parler claims it is a "Free Speech Social Network". It has had it's app banned from Apple and Google stores. Web access currently does not show any content. Not even my own posts.
Gab, another free speech social network, is extremely slow. The founder says,
Record traffic, hold the line. Scaling up as fast as we can. Pray for our team. God is good.
I think I need to move to my (non-existent) underground bunker in Idaho to make a lot more ammo.
We live in interesting times.