I never would have guessed this would have happened, Hawaiians watched a lot of porn after fake incoming missile alert.
The Tweet from Pornhub: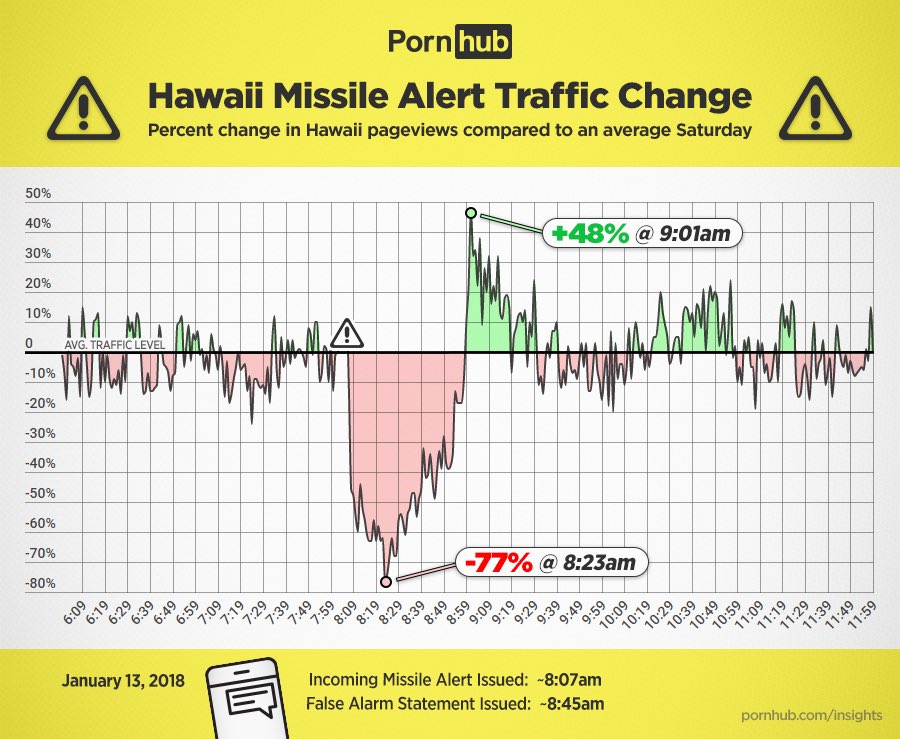 Stress relief? If so, you might say it's another application of Dr. Joe's Cure for Everything.
But it could also be a decision to enjoy themselves while they can because they never know if it will be their last chance.