They couldn't just wait any longer.  Xenia and John got married.  Details and pictures are in Xenia's Live Journal post.  Here is one of the pictures: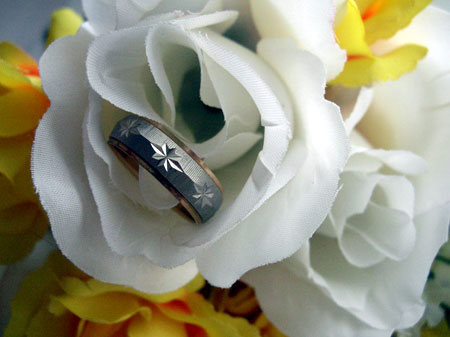 The ring is the one I gave Barb (which she wore for about a week)
Update: If you click on the link to Xenia's LJ and follow it to the bottom of the page you will see it's–April Fools Day!